Enesco fined over Border Fine Arts factory explosion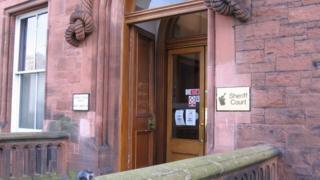 A Carlisle company has been fined £10,500 over health and safety breaches after an explosion at a figurine-making factory in Langholm.
Enesco admitted failing to make sufficient assessment of the risks to staff at the Borders Fine Arts site.
No-one was injured in the explosion which caused significant damage to the property in July 2012.
Enesco pled guilty to a contravention of the Dangerous Substances and Explosive Atmospheres Regulations 2002.
The case at Dumfries Sheriff Court followed an investigation by the Health and Safety Executive into the incident.
The company had previously been concerned about potential fire and explosion risks.
It did address some recommendations in an assessment in 2006, however problems with new controls resulted in the reinstatement of some unsafe electrical equipment in 2009 in an effort to maintain productivity.
During HSE investigations into the circumstances of the explosion, the cause of which remains unascertained, the health and safety breach came to light.
Gary Aitken, head of the Crown Office and Procurator Fiscal Service health and safety division said: "It was simply good fortune that no employees were in the vicinity of the explosion and that no-one was injured or killed.
"To become operational again the company has engaged pro-actively with the Health and Safety Executive and a full DSEAR assessment has been undertaken and all necessary manufacturing controls implemented."