Galashiels man Darren Richardson acquitted of rape charge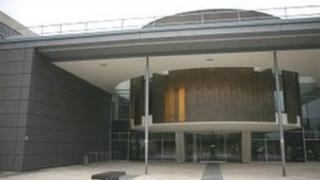 A Galashiels man has walked free from court after a jury found a rape charge against him not proven.
Darren Richardson, 33, had denied entering a 37-year-old woman's home in the Borders, repeatedly raping her and filming her performing sex acts on him.
He was acquitted of the rape charge from August last year but convicted of resisting arrest and drug possession.
He was admonished by judge Lord Bannatyne because he had spent 11 months in custody while awaiting trial.
It was only after Richardson was formally acquitted of the rape charge that the jury at the High Court in Livingston was told that he was a registered sex offender.
Unlawful intercourse
Advocate Depute David Nicolson revealed that he had been jailed in July 2012 for abduction, assault to severe injury and danger of life and possessing controlled drugs.
He also said that Richardson had an earlier conviction at Selkirk Sheriff Court in October 2007 for having unlawful intercourse with an underage girl.
For that offence he was sentenced to 40 days in prison and his name was added to the sex offenders' register.
Richardson did not comment as he left court with his family.