Boy, 12, hit by car while cycling near Kirkbean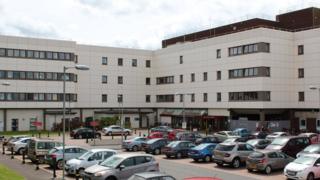 Police are trying to trace the driver of an orange Mitsubishi after a 12-year-old boy was struck while cycling in southern Scotland.
The collision occurred on back roads near Kirkbean at about 15:00 on Thursday.
The boy was on his bicycle when the passing vehicle struck him.
The 12-year-old was taken to Dumfries Infirmary for treatment to his injuries and was later released.
Anyone who was in the area around the time of the collision or has any information has been asked to contact police.