Scottish Borders Abattoir fined over worker death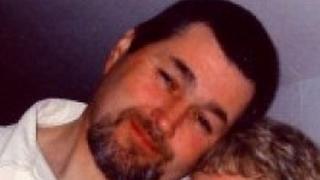 The owners of a Galashiels abattoir have been fined £100,000 after being found guilty of two health and safety breaches following a worker's death.
Meat porter David Barker, 48, of Selkirk, died in an accident at the Winston Road premises in January 2011.
Scottish Borders Abattoir Ltd had denied the charges but was found guilty by a jury at Jedburgh Sheriff Court.
Sheriff Kevin Drummond imposed a fine on the company of £100,000 to cover both offences.
A trial heard how Mr Barker was in a storage container loosening the fixings of a steel partition door which collapsed and trapped him by the neck as a result of which he died.
The company was found guilty of failing to provide information, instruction, training and supervision to ensure his health and safety.
The company was also convicted by the jury of failing to carry out a risk assessment for the task.
Majority verdicts
Defence lawyer Susan Duff QC told the jury Mr Barker had only been asked by the company's management to remove boxes from the container so that an assessment of the partition removal could take place.
She said he had been acting without anyone's knowledge by unscrewing the fastenings.
However, after two hours of deliberation the jury returned majority guilty verdicts on both charges.
A third charge of failing to carry out risk assessments between August 2006 and January 2011 for tasks unrelated to food management safety at the abattoir was dropped by the Crown during the trial.