Police probe Dumfries gravestone damage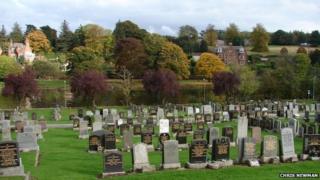 Police have launched an investigation into an "appalling" vandalism attack on gravestones in a Dumfries cemetery.
The incident took place at Troqueer cemetery some time over the weekend.
Two gravestones were pushed over - causing damage to their foundations - and flowers were scattered around.
Pc Gary Adair said the incident had been reported by a member of the public. "These places are not playgrounds and people should not use them as such," he added.