Galashiels empty shops task force call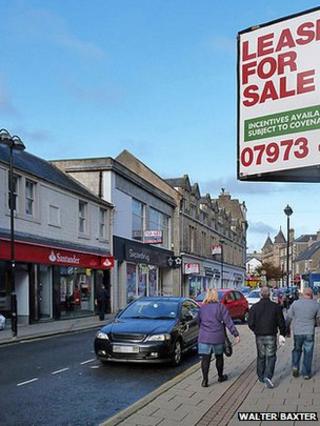 A Galashiels councillor is calling for a task force to be set up to tackle the issue of empty shops in the town.
Bill White hopes to outline his vision and seek recruits at next week's meeting of the community council.
He describes the town centre in Galashiels as suffering "the blight of empty shops".
He is also concerned about the first impression given by the town to visitors using the Borders railway when it opens next year.
Mr White claimed time was running out to put things right.
He has called for a task force, meeting at least monthly, that not only takes decisions but also ensures they are turned into action.
Mr White believes owners of vacant shops could consider reducing rents in order to get them occupied.
He has asked for planning policies to be "tweaked" to ensure more activity is stimulated in struggling town centres.
The Scottish Borders councillor has asked anyone who wants to contribute to the task force to attend the community council meeting in Galashiels' Burgh Chambers next Wednesday night.