Animal plant alert over fine summer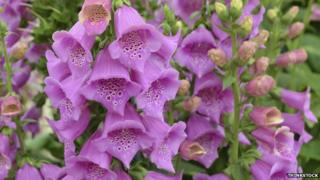 Animal owners in Scotland are being warned that the fine summer has caused poisonous plants to flourish.
Chief Veterinary Officer Sheila Voas said ragwort, yew, foxgloves and sycamore seeds could cause problems for animals like horses and dogs.
She said some dangers were well-known but other plants had only recently been discovered to be poisonous.
One is hemlock water dropwort, which is particularly profuse this summer and is poisonous to humans and animals.