Thieves target Electric Fields festival tents at Drumlanrig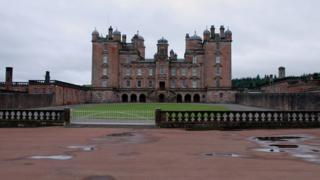 Thieves have made off with thousands of pounds worth of goods from the tents of music festival goers in southern Scotland.
The raids took place at the Electric Fields event at Drumlanrig Castle near Thornhill on Saturday.
Six tents were targeted and property worth nearly £6,500 and cash were stolen.
Phones, cameras, clothing, sunglasses, cash and credit cards were taken while the occupants were away.