Dumfries and Galloway tourism funds aim to promote region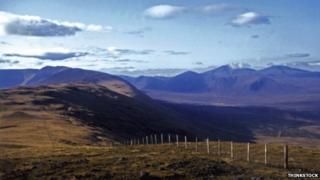 Almost a quarter of a million pounds of Dumfries and Galloway Council funding is set to be released to the national tourism agency VisitScotland.
Councillors are being asked to agree the cash package covering the final phase of a three-year funding deal.
The cash is to finance a programme of promotional activity to market Dumfries and Galloway to potential visitors.
According to recent figures, tourism is worth more than £290m to the region's economy.
It has been estimated that visitor income helps to sustain - directly and indirectly - almost 7,000 jobs.
To help develop the industry locally, the council entered a three-year funding agreement in 2012 with VisitScotland to promote the region through a variety of seasonal marketing campaigns.
The deal is worth £240,000 - subject to an annual review process.
In a report to councillors, officials said they were satisfied that VisitScotland had met all the performance targets for the past 12 months and were recommending the release of the final year's funding package.