Stranraer sport centre site search continues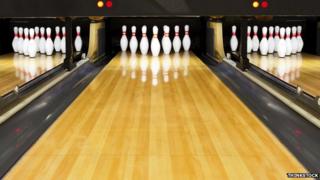 Councillors are still trying to identify a suitable site for a possible sports centre based in Stranraer.
Several locations have been suggested including land next to Agnew Park Pavilion and the former Marine Lake area.
Agnew Park is already earmarked as part of the wider waterfront regeneration in the town.
Dumfries and Galloway Council has set aside £410,000 to upgrade the pavilion and provide new equipment.
The economy, environment and infrastructure committee has agreed that officers should investigate the Agnew Park option to see if the sports centre could link with the planned improvements.
The new facility would provide an indoor bowling facility, 10-pin bowling alleys, laser quest, cafe and a multi-purpose function room.
'Robust plan'
Other sites which have been suggested include the East Pier and Port Rodie frontage.
Councillor Colin Smyth, who chairs the committee, said: "Councillors agreed that such a development would be positive for the area.
"As a result it was agreed we will continue to support this initiative and work closely with the sports centre committee and the local community to find a suitable site, with a range of possible options being investigated.
"Clearly, the success of such a project will require a robust business plan and funding, but one way the council can help is through helping find an appropriate location."