Dumfries and Galloway council tax doubles on empty homes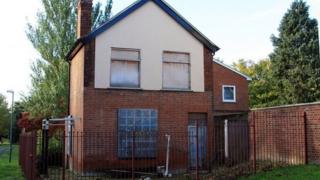 Absentee property owners in Dumfries and Galloway will see their council tax double unless they put the accommodation up for sale or rent.
The local authority estimates up to 682 properties which have been empty for a year or more could be targeted.
Concerns have been raised the move could hit people being affected by the slow-moving property market.
The council said steps had been taken to ensure anyone whose property was empty for genuine reasons was not hit.
Last month, Galloway and West Dumfries MSP Alex Fergusson said he was concerned hundreds of people could be penalised through no fault of their own.
He said developers needed to free up properties they owned for rental in order to ease the shortage of available housing.
Payment exemptions
However, Colin Smyth, who chairs the economy, environment and infrastructure committee, said steps had been taken to ensure that those with genuine reasons for leaving properties unoccupied were not penalised.
"What the council has done is sent out a questionnaire and survey to everybody who would be affected by this policy," he said.
He said that as a result of that work the council would introduce a number of exemptions to the council tax increase.
"So, for example, if somebody has just inherited a property and they are trying to sell that property on, they will be exempt for a period of time," he said.
"If an application has recently been made for planning permission that property will be exempt as well - as will properties that require a lot of repairs and are being actively marketed for sale."