Scottish Borders Council to receive garden waste petition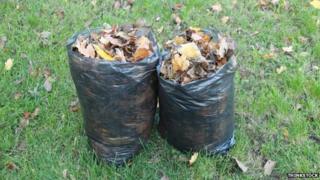 A petition demanding Scottish Borders Council restart garden waste collections has attracted about 7,500 signatures.
Former Hawick councillor Andrew Farquhar claims he could have had more if he had had more time.
He will present his efforts to councillors in Newtown St Boswells this Friday.
The petitions committee will consider it and take evidence before Christmas on the subject.
Cost-saving options
Among the concerns highlighted by Mr Farquhar is a rise in landfill tax costs and problems with fly-tipping as a result of the move.
The council considered a number of cost-saving options when agreeing an integrated waste management service in December last year.
The removal of the non-mandatory kerbside garden waste collections in urban areas was agreed from the end of March this year.
Householders have been advised to compost their waste at home or they can still take it to a community recycling centre.