Family of Dumfries woman Jean Hanlon welcomes Crete death 'breakthrough'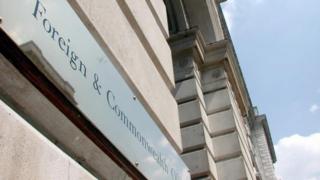 The son of a Dumfries woman found dead in Crete more than five years ago has welcomed support from the Foreign and Commonwealth Office.
Michael Porter and his relatives are convinced Jean Hanlon was murdered.
He has been frustrated by Greek police investigations and was part of a protest rally in London last week.
Mr Porter met with FCO officials on Monday and said the support promised was a significant step in trying to find out what happened to his mother.
'Very apologetic'
"Because I've never had correspondence or contact with the FCO, it has been a bit of a breakthrough," he said.
"To be given time, and as much time as I was given by the FCO, they certainly weren't kicking me out or rushing me along.
"They showed compassion for what I had been going through, having dealt with this on our own with no help, they were very apologetic.
"As with anybody else they can't promise that they can change the law - of course that is not what I am wanting - but will promise that they will back and show that they are behind us."