Appeal to government after Stewartry wind farm rejected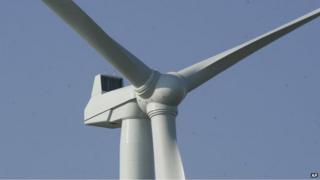 A renewable energy firm has lodged an appeal with the Scottish government after plans for a wind farm near Kirkcudbright were rejected.
The proposals for the five-turbine development at Barcloy Hill had generated almost 800 letters from opponents and supporters.
Dumfries and Galloway Council rejected it in July.
Renewable Energy Systems has appealed the decision, saying the visual impact of the scheme had been "over-stated".
A decision is expected next Spring.
Councillors sided with planning officials who recommended refusal of the scheme, which included a substation and wind speed masts, due to its impact on the landscape.
More than 500 objections were received, along with more than 200 expressions of support.
In a statement of appeal to the department of planning and environmental appeals, RES said the potential visual effect of the development had been over-stated, and added they were confident an objection from National Air Traffic Control Services could be resolved.