Police investigate Parton post box mystery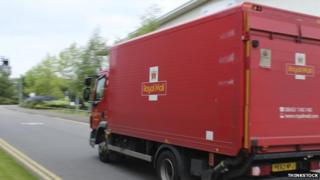 Police have begun an investigation after the disappearance of a village post box.
The box was removed from the site of a former post office in Parton, near Castle Douglas. A spokesman for Royal Mail has insisted it was not involved.
Residents have said posting letters now involves a three-mile journey to Crossmichael.
Royal Mail said it would work to provide a replacement box as quickly as possible.
The grounds where the box was sited is now a private garden.
Resident Morag Chisholm said: "People were absolutely furious about it. You go to post a letter and there's no post box.
"Now it can be moved and if it had been consulted properly I don't suppose anybody would really object to it being moved to another site, as long as it's nearby.
"But it's the fact it's been done without any consultation with the neighbours."