JM Barrie play Bandelero the Bandit revived after 130 years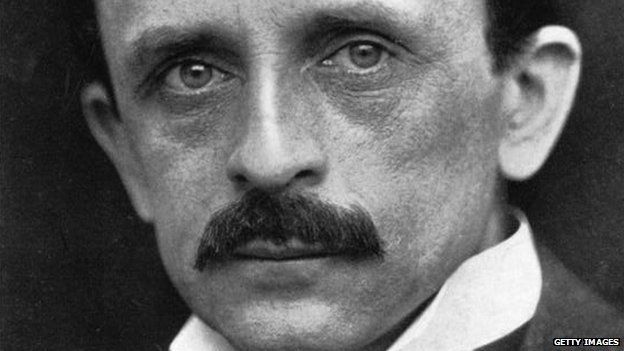 A play written by JM Barrie when he was a schoolboy is to be staged for the first time in more than 130 years.
The Peter Pan playwright was a 17-year-old pupil at Dumfries Academy when he wrote and starred in Bandelero the Bandit in 1877.
It was performed just twice in Dumfries but now there are moves to revive it.
The Peter Pan Moat Brae Trust - which hopes to create a Scottish centre for children's literature in the town - is behind the plans.
Project director Cathy Agnew said: "It is extraordinary, this is JM Barrie's very first play, written - we think - in 1877, that's when he was 17 years old.
"We tracked it down to the Beinecke Library at Yale University and it is written in JM Barrie's own handwriting - it is very exciting."
She said the timetable for staging a full performance would stretch out over the next three years.
"Next year, 2015, we are going to have a rehearsed read-through - this is working with the Scottish Youth Theatre," she explained.
"The following year, 2016, we are going to have a semi-staged performance of the play.
"And in 2017, we are going to have a fully-staged performance together with some new work by young writers."
Last week, plans to create Scotland's first centre for children's literature at the house which helped inspire Kirriemuir-born Barrie to write the Peter Pan story got the go-ahead.
Councillors approved an application by the Moat Brae Trust to build two new extensions at Moat Brae House and create a discovery garden.
Related Internet Links
The BBC is not responsible for the content of external sites.