Annan meeting examines rural business challenges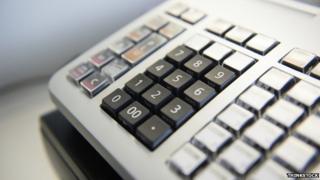 Education Secretary Mike Russell has met key business figures in southern Scotland to discuss the challenges faced by rural companies.
He helped to examine how local firms could benefit from collaboration with universities.
The event, in Annan, was also used to publish the findings of new research into issues facing rural businesses.
A cross-section of representatives of firms from across Dumfries and Galloway took part.
The talks were chaired by Dr Siobhan Jordan who is the director at Interface - a body which connects businesses to Scotland's higher education and research institutes.
Among the business figures taking part were Richard Hermon from the Galloway Activity Centre at Loch Ken, Dennis Cockburn of Abbotts Chocolates in Langholm, and David Wood of Dumfries-based PlanSafe Solutions.
Along with Mr Russell, they considered the findings of a new survey into the hurdles facing rural businesses and considered how firms can benefit from establishing links with the higher education sector.