Police impersonators in West Linton car theft bid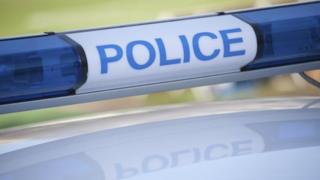 Three men impersonating police officers attempted to steal a car after stopping its driver in the Scottish Borders.
The incident happened in the West Linton area at 21:00 on Wednesday.
A dark blue Opel car with Polish number plates, using a blue light flashing on the dashboard, stopped the vehicle.
One man approached the driver and demanded the keys and when he was refused he tried to grab them from the ignition. Police Scotland said such incidents were "extremely rare".
A statement said the three men were Eastern European and thought to be in their 30s.
Two of them were wearing high-visibility jackets.
One of them, who was wearing black trousers, a white shirt and a black tie under the jacket, attempted to steal the car but was unsuccessful.
Police said officers would always clearly identify themselves as well as showing valid identification and explaining why a vehicle was stopped.
Anyone with information about the incident has been asked to contact police.