Positive leads on first anniversary of Dumfries vodka raid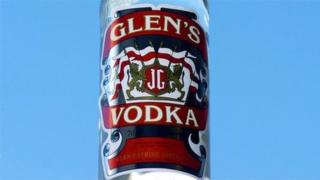 Police say they have positive lines of inquiry on the theft of a trailer load of vodka worth £250,000 from a Dumfries yard one year ago.
The thieves struck on 2 December 2013, making off with 2,400 cases of alcohol - mainly Glen's vodka.
Police Scotland described the raid as well organised.
The gang drove a lorry into the Currie European yard on Irongray Road, hitched up a trailer containing the spirits and drove off again, unchallenged.
As well as vodka, the haul also included some cases of whisky, gin and brandy.
Twelve months on, no arrests have been made and none of the stolen spirits has been recovered.
However, police say the investigation remains live and Det Insp Bryan Lee said they were currently following up some positive lines of enquiry.
Currie European was a victim of a similar raid in February 2010 when £250,000 worth of whisky was stolen from its other local depot at Heathhall.