Big Burns Supper venue licence bid opposition dropped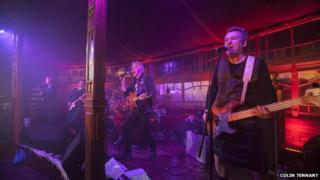 An objection has been dropped to the public entertainment licence for a key venue in the Big Burns Supper festival due to start this week.
A licensing panel was to decide whether to grant permission for the Spiegeltent site in the Loreburn Hall car park.
Gemma Lou, who lives with two young children nearby, had lodged an objection to the licence.
However, it was dropped before the licensing panel met in Dumfries to decide its fate.
The festival, which has extended to run from 23 to 31 January this year, is in its fourth edition.
The Spiegeltent venue was sited in the Loreburn Hall car park last year.
Festival organisers are seeking a three-year licence for the use of the site.
Among the acts performing at the venue this year are the likes of Nina Nesbitt and Hue and Cry.