Tweedsmuir wind farm plans reduced in scale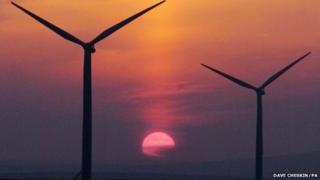 Plans for a wind farm development in Tweedsmuir have been submitted to the Scottish government.
The application includes a new bridge crossing the Tweed at Carlowse.
Greenock-based 2020 Renewables initially looked at erecting a total of 27 turbines on land south of Tweedsmuir at Whitelaw Brae.
However, following an Environmental Impact Assessment, it submitted a revised application for a reduced number of 14 turbines.
As well as the 133-metre high turbines, the developer wants to construct a new entrance to the site near Fruid Reservoir and also a new bridge over the Tweed to take traffic onto the A701.
Scottish Borders Council is amongst the statutory consultees for the application, but final say will lie with the Scottish government.