Dumfries and Galloway Council spends £1m on five children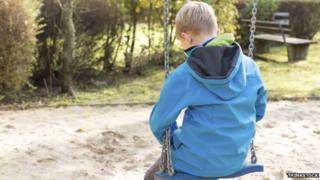 Five children supported by Dumfries and Galloway Council cost the local authority around £1m a year, a new report has revealed.
They are among about 20 youngsters in residential schools and secure units which are paid for by the council, at a total cost of £3m a year.
The details emerged as its social work service outlined plans to cut £2.9m from its budget.
They want to help families to keep their children at home.
In proposals to go before councillors, they suggest removing the "higher cost" children from their residential placements.
Instead, social workers would help the youngsters to stay with families in their own communities.
A report to council's social work services committee said: "Families would be supported to manage the needs of the young person in the family setting, focusing on peak times of the day when demands are most challenging."
It added: "There would be a genuine positive impact on service users, as young people would be returned more quickly to a family/community environment.
"There would be a requirement to invest in ongoing family supports to ensure that the solution could be sustained."
Under the outline plans, each child would be allocated two senior social workers to work with them intensively over 12 months.
It would require 10 additional members of staff, at a cost of £500,000, according to the report.
The council believes the plans would save around £500,000 a year.
It is estimated that over the next three years the council will have to deliver savings totalling £32m.