Future of 'Scott's Selkirk' Christmas market in jeopardy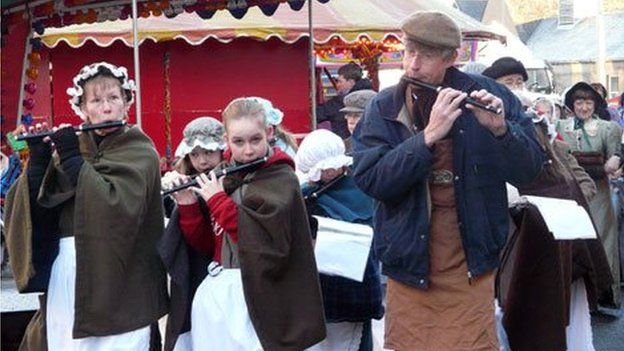 A Christmas market which celebrates the life and work of Sir Walter Scott could fold.
For the past 15 years Scott's Selkirk has been a major part of the Borders town's calendar.
A lack of new committee members and increased competition from neighbouring towns means its future is in jeopardy.
A special general meeting of Scott's Selkirk has been called with a resolution that the organisation is dissolved.
A spokeswoman said: "We are a very small committee and we can't get younger blood on board despite having made a couple of public appeals last year.
"When Scott's Selkirk started there was nothing like it in the Borders and now many of the other towns have similar events, though not of the historical nature."
The event was first held in 2000 to celebrate the launch of the millennium.
It became a hugely successful two-day winter festival, which attracted thousands of people to the town to enjoy street entertainment, historic re-enactments, concerts and a fireworks finale.
As volunteer numbers dropped, last month's festival was scaled back to a single day.
Related Internet Links
The BBC is not responsible for the content of external sites.