Borders General Hospital: Pensioner slip death inquiry to begin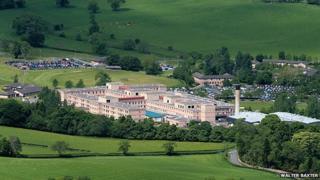 A fatal accident inquiry is to due to start into the death of a pensioner who slipped while being dropped off by an ambulance at Borders General Hospital.
Fiona Barber, 71, from Bridgelands near Selkirk, hit her head and was knocked out, just before Christmas 2009.
She died, almost two weeks later, without regaining consciousness.
Five days have been set aside for the inquiry which is being held at Selkirk Sheriff Court.
---
Follow all the latest news, sport, travel and weather updates from the south of Scotland on our live page throughout the day.