Man jailed over theft of laughing gas from Dumfries hospital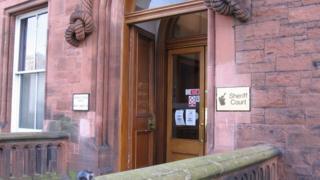 A man who admitted stealing 20 cylinders of nitrous oxide from Dumfries Infirmary has been jailed.
Stewart Pettigrew, 31, pleaded guilty to the theft of so-called "laughing gas" from a compound at the hospital in January.
Dumfries Sheriff Court was told that the containers, which are worth £3,000 have not been recovered.
Pettigrew, a prisoner in Dumfries, was sentenced to 12 months imprisonment.
He also admitted failing to stop in a car when signalled by police two weeks after the theft.