Scottish Borders Council reveals 'unplanned' job cuts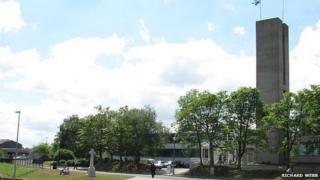 Scottish Borders Council has set aside £99,000 from reserves to fund "unplanned compulsory redundancies".
The figure emerged just weeks after the Independent, Lib Dem and SNP coalition pledged to avoid mandatory job losses.
Finance spokesman John Mitchell said the move followed reorganisations of the social work and education departments.
The council has not yet revealed how many posts will be cut.
Mr Mitchell said: "There is a policy within the council that we do not make compulsory redundancies. However, at the end of the day, the council does reserve the right to make compulsory redundancies if all other avenues have been pursued by redeployment or whatever."
He added: "Believe you me, we try exhaustively to avoid that in every circumstance."
At a meeting to agree the authority's budget on 12 February, it was decided to cut 55 posts but the administration said no one would be forced out of their job.