Burnfoot summit aims to tackle anti-social behaviour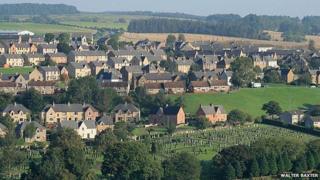 Police and housing associations are to be asked to help combat a growing anti-social behaviour problem on a Borders housing estate.
The multi-agency gathering involves local politicians, police officers, housing providers and others.
Watson McAteer, who represents the Hawick and Denholm ward which includes Burnfoot, said a minority of young people were causing a lot of unrest.
He said he believed the time to take action had come.
"It's been a growing problem, it is obviously upsetting a lot of people in the estate," he said.
"It has been growing for a bit too long which is really the problem and why we need to do something about it now."
The Scottish Borders councillor said the individuals involved ranged from as young as nine up to 17 or 18 years old.
"Really what they are doing is just going about terrorising local people, damaging buildings, fences, gardens," he said.
"They really are just causing complete disruption.
"It's not anything new but it's very persistent and people are really fed up of it now."