Dumfries and Galloway agency staff exploitation probe call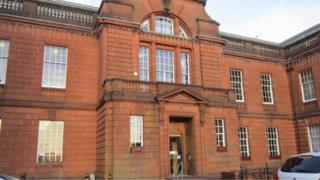 A call is being made for a probe into the potential exploitation of agency workers involved in public sector contracts in Dumfries and Galloway.
The council is being asked to examine whether any of its contractors use "umbrella companies" to employ staff for fixed-term assignments.
It comes amid concern about the conditions imposed by some third party employers such as zero hours contracts.
A motion on the issue has been tabled by Labour councillor Archie Dryburgh.
The local authority said there were many umbrella companies which operated fair employment practices allowing agency staff to have flexibility in how and when they work.
However, there is concern about others which seek to exploit workers such as through the use of excessive administrative charges and zero hours contracts as well as denying paid leave.
Dumfries and Galloway Council said while it was not aware of any link to such a company, it could not be certain that it was not dealing with an umbrella firm through a contractor.
The authority said it expected all of its suppliers and contractors to adopt fair employment practices.
The motion tabled by Mr Dryburgh calls for the authority to investigate any links to umbrella companies and to highlight concerns about their use to the Scottish government.