Newton Stewart pensioner loses £18,000 in banking scam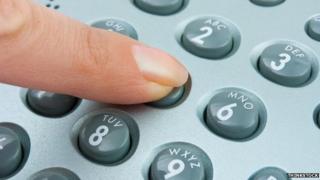 A pensioner has lost £18,000 in a phone banking scam.
The 70-year-old woman from Newton Stewart is the third person in the area to have been conned out of a substantial sum of money recently.
On Monday, a 78-year-old man in Stranraer lost more than £15,000 when a cold caller convinced him to move his money into a different account.
Two days earlier a woman aged 64 lost in excess of £12,000 in a similar scam.
Police Scotland have issued a warning, urging people not to engage with cold callers and to report any similar incidents to their officers.
The latest incident to emerge happened on Saturday night.
In all three cases the victims were told that someone was trying to hack into their bank accounts.
The caller, who claimed to be from their bank, asked them to transfer money to a different, specific account.
A spokesman for Police Scotland said: "A number of other near misses have also been reported to police where the scam has been identified before any monies have been transferred.
"Police Scotland ask that anyone who has been called, whether they identified the scam or are actually a victim having transferred funds, should contact police immediately through 101."