Saved Scott's Selkirk festival plans date change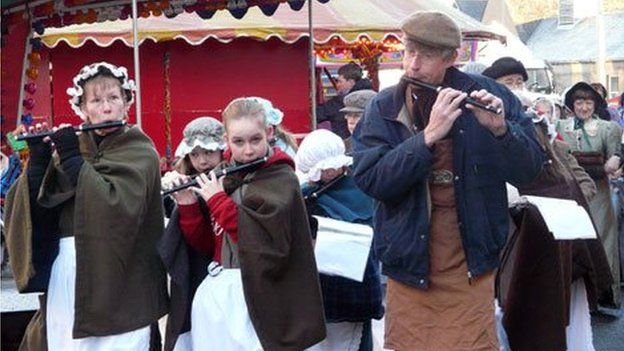 A festival celebrating the life and times of Sir Walter Scott which was in danger of being dropped has been moved to a new date.
Scott's Selkirk has traditionally been held in the run-up to Christmas but a lack of volunteers put it under threat.
However, it will now be moved to the first weekend in October to coincide with the Selkirk Sessions traditional music festival.
Organisers hope the switch can prove of benefit to both events.
Viv Ross, who chairs Scott's Selkirk, said the change of date should help boost numbers.
"We had thought for many years that possibly one of the major problems with Scott's Selkirk is the December date where the weather can be really, really unkind," she said.
"But we've never been able to plump for a date that we thought would be better.
"This year when the numbers dwindled even further than normal Davie Scott and Bob Burgess from Selkirk Sessions put forward the suggestion that since their event is always on the first weekend in October perhaps we would consider moving our event to tie in with theirs."
Scott's Selkirk was first held in 2000 but it was feared earlier this year that it might have to be dropped for good.
It had been planned to dissolve the committee due to lack of numbers but a number of new members signed up to ensure its survival.
Related Internet Links
The BBC is not responsible for the content of external sites.