Galloway Community Hospital care of 'high quality'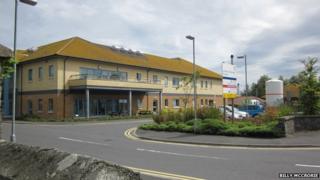 NHS Dumfries and Galloway has moved to allay concerns raised by inspectors about the quality of care at a community hospital.
Healthcare Improvement Scotland (HIS) said this week that only seven out of 26 problems identified at the Galloway Community Hospital had been tackled.
However, depute director of nursing Alice Wilson said all the issues raised were being acted on.
She insisted the public could have full confidence in the quality of care.
"We have actually done a lot of work between November last year when HIS came for their first visit up until now looking at the patients' care, the patients who have been in the Galloway Community Hospital," she said.
"I am confident that the care that people are being given is of a high quality.
"There has been an awful lot of of hard work to get us to where we are."
She said that all the areas of concern were being tackled.
"Every one of the 26 recommendations that HIS made have improved," she said.
"So within everything there is improvement - still work to be done - but improvement in every one of the recommendations."