Petition opposes Hawick ward losing Hornshole battle site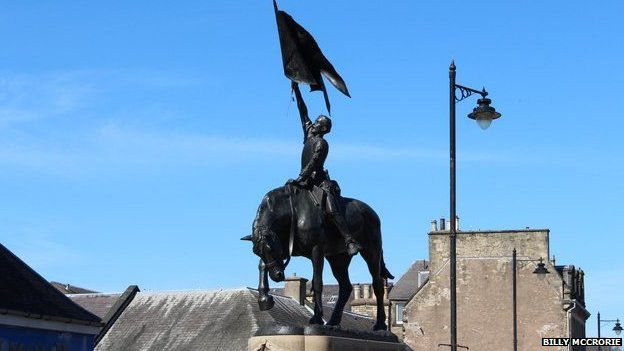 A petition has been launched opposing moves which would see the famous battle site of Hornshole moved out of a Hawick ward on Scottish Borders Council.
The local authority accepted the change proposed by the Local Government Boundary Commission last week.
However, an online petition against the move has already gathered hundreds of supporters.
It calls for the "sacred and cherished site" to be kept within the Hawick ward boundary.
The move is part of wider plans to restructure wards in the region with councillor numbers falling from 34 to 32.
As part of those proposals Hawick would see two three-member wards replaced with one four-member ward.
That would mean the Hornshole area - the site of a battle commemorated with a monument on the town's High Street - being lost.
In 1514 a group of Hawick youths defeated an English raiding party and captured their standard at Hornshole.
Related Internet Links
The BBC is not responsible for the content of external sites.