Dumfries and Galloway child care concerns tackled 'quickly'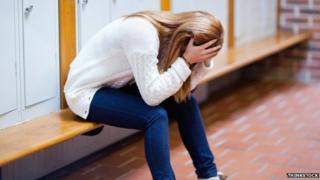 Inspectors have said major weaknesses identified in child care services in Dumfries and Galloway have been tackled "quickly and constructively".
It comes just over a year after concerns were raised over the safety of vulnerable children and young people.
A Care Inspectorate review said "very encouraging progress" had been made on five priorities for improvement.
It added that they would continue to monitor progress towards addressing the issues raised in April 2014.
The progress review was carried out by inspectors from the Care Inspectorate, Healthcare Improvement Scotland and Her Majesty's Inspectorate for Constabulary in Scotland.
Their report noted: "Partners accepted fully the gravity of the inspection findings published in April 2014.
"In response to verbal feedback, they responded quickly and constructively.
"They demonstrated a preparedness to work more closely together and collectively raise their aspirations for children and young people.
"They developed a comprehensive improvement plan and prioritised actions to protect children and young people from abuse and neglect."
They added that a second progress review would be made in 18 months time.
'Concerted action'
"We would expect that improvements in processes soon begin to have a positive impact on the experience of, and outcomes for, children and we will make opportunities to gain the views of children, young people and their families as part of our on-going monitoring work," they said.
Karen Anderson, chief executive of the Care Inspectorate, said the findings of the first inspection had been taken "very seriously" and there had been "concerted action to secure improvements".
"We are pleased to see them prioritising improvements in the immediate response to children and young people in need of protection," she said.
"Partners were conducting their business through more open debate and challenge, and a more cooperative approach to problem solving was evident.
"There was also stronger leadership for child protection and the work of the child protection committee."
Colin Grant, chairman of the children's services executive group on Dumfries and Galloway Council said it was clear there was "much work still to do".
"Nonetheless, this report reflects a major turnaround and I believe that frontline staff should be encouraged," he added.
"There is a strong commitment to continue to develop our joint working and build on the effective improvement plan that was led by Patrick Shearer.
"The collaborative approach across our agencies needs now to ensure that children and families feel the impact of positive change."
However, she said there remained a need for continued investment and focus if improvements were to be sustained, and to have a "positive impact on vulnerable children and families".