English actor Jamie Bacon to play Bonnie Prince Charlie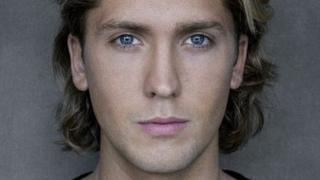 An English actor is to take the lead role in a movie about Bonnie Prince Charlie which will begin filming in Galloway later this month.
Jamie Bacon has landed the part in The Great Getaway, which follows the Young Pretender's flight to the isles after defeat at Culloden.
Executive producer Robbie Moffat said filming would start in mid-August.
He said the actor would be "perfect" for the part which was previously linked with American Jake Abel.
Filming will take place across Scotland but will get under way in the south west of the country in a couple of weeks' time.
A major fight scene is expected to be shot in Dumfries and Galloway with about 500 extras.
'Fascinating story'
"We are going to start in Galloway and then we are going to move up north," said Mr Moffat.
Mr Bacon said it was his biggest part since filming The Hoarder alongside Robert Knepper and Mischa Barton which is due out this year.
"I am very excited about starting this project, it's a fascinating story and period of history," he told the BBC Scotland news website.
"It's crazy how not many people actually know the facts about Bonnie Prince Charlie so I'm looking forward to portraying a truth and understanding of this historical figure.
"The script is brilliant and I'm very excited to be playing Charles because having the opportunity to play a person who actually lived with depth and truth is what an actor dreams of so I am more than excited to get into his boots."