Filming for The Great Getaway is postponed until 2016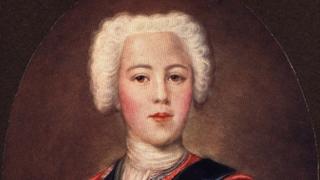 Filming for a new movie about Bonnie Prince Charlie has been postponed until next year.
The Great Getaway was due to start shooting in Dumfries and Galloway in August, before moving to the Highlands and the Outer Hebrides.
Producer Mairi Sutherland said the death of one of its funders has held up the £4.5m production.
In a bid to avoid the Scottish winter, filming is now expected to get underway in spring next year.
Ms Sutherland said: "It was anticipated that photography would commence in August, but the foreign funds that make up most of the budget of the project were held up by the sudden death of the fund president.
"As the film is primarily to be shot on location in the mountains and lochs of western Scotland, winter weather now makes it necessary to hold back production until March.
"The entire cast and crew of the production remain committed to making the Great Getaway, a film with significant cultural credentials that has earned tremendous interest from a fascinated public."
Earlier this year it emerged that English actor Jamie Bacon had landed the lead role in the film, which follows the Young Pretender's flight to the isles after defeat at Culloden.
An actress who starred in Mel Gibson's Braveheart, Mhairi Calvey, has been selected to play Flora MacDonald.
A major fight scene is expected to be shot in Dumfries and Galloway with about 500 extras.