Dumfries and Galloway community safety profile remains low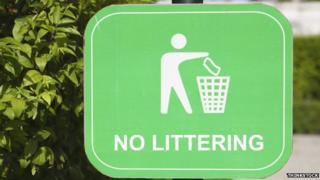 Public awareness of Dumfries and Galloway Council's community safety teams has fallen despite efforts to raise their profile.
The unit has a wide remit incorporating parking inspection and environmental enforcement.
A public survey last year found 36% of people had no knowledge of the service.
It prompted the council to try to raise its profile but a new study has found more than 50% of people questioned had not heard of the teams.
In the past 12 months, the unit dealt with almost 4,500 incidents ranging from uplifting needles discarded by drug users to dealing with cases of fly tipping.
However, despite the level of activity, public awareness of the community safety team remains low.
A report to the council said work to increase public understanding of the service was continuing.
The annual community safety survey also examined public attitudes to neighbourhood crime.
It found 97% of people said they felt safe when out during the day although nearly one in five said they felt unsafe when venturing out after dark.
'Excellent work'
About two thirds had confidence that crime, disorder and anti-social behaviour were being tackled effectively.
The top concerns highlighted were dog fouling followed by littering and fly tipping, bad parking, and drug use or dealing activities.
The figures showed a marked increase in the number of discarded syringes uplifted - up from 656 to 832.
The number of abandoned vehicles has also increased along with complaints about dog fouling and fly tipping.
Communities committee chairman councillor Tom McAughtrie said the report showed the "excellent work" being done by the community safety teams.
"The results allow us to see what we do well, but also what we need to improve on," he said.
"A particular problem across the region is dog fouling, and we have taken steps to put in extra patrols in this area.
"We are only as good as the information we receive though, and I would encourage anyone to report persistent offenders to the community safety team, either by giving us a call or visiting our website."