A75 lorry speed query ruled too costly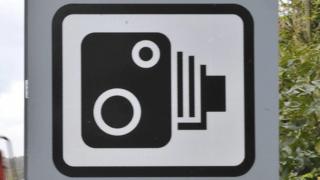 Police Scotland has been told it does not have to give detailed figures about the number of speeding lorries on the A75, on grounds of expense.
The Freedom of Information (FOI) request centred on the number of 40mph limit offences by HGVs.
It sought figures for the number of vehicles caught speeding and a breakdown of the speed ranges involved.
The Scottish Information Commissioner said that would cost more than £600 so Police Scotland did not have to comply.
The speed limit for lorries weighing more than 7.5 tonnes on most single-carriageway roads in Scotland is 40mph.
A request from Dorothy King and Chris Wybrew asked how many fixed penalty notices had been issued and the speed ranges involved between 1 February 2015 and 31 January last year.
'Harm detection'
It also sought similar figures for cases reported to the procurator fiscal.
The request covered a lengthy stretch of the road from just west of Dumfries to just outside Stranraer.
Police Scotland claimed that the time needed to respond to the inquiry meant it would have cost them nearly £2,000.
The commissioner was satisfied it would have cost more than £600 and, consequently, she did not have the power to order disclosure.
The force was also asked to disclose what its policy was on enforcing speed limit violations.
However, the commissioner ruled that revealing such information would "harm the prevention and detection of crime" and also ruled it did not have to comply.