Borders walking festival venues selected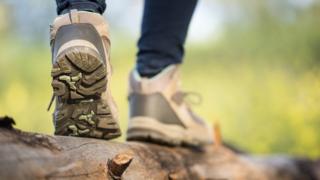 The locations for three future editions of a south of Scotland walking festival have been selected.
The Scottish Borders Walking Festival takes place in Peebles this year between 3 and 9 September.
It will be held in Hawick in 2018; Ettrick, Yarrow and Selkirk the following year and Jedburgh and Ancrum in 2020.
The annual event, established in 1995, is said to bring "significant economic benefits" to the region.
Scottish Borders Council's Countryside Access Team is tasked with ensuring the festival takes place each year.
It invites expressions of interest from all of the area's community councils.
Six communities responded to the call for hosts for 2018 to 2020 and the three successful bids have now been confirmed.