Dog found killed on road near Lockerbie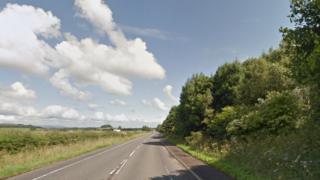 Police have appealed for witnesses after a dog was killed on a minor road in Dumfries and Galloway.
The black cocker spaniel was found dead on the B7076 close to the Stevens Croft power plant near Lockerbie at about 07:10 on Wednesday.
Police said it appeared to have been struck by a vehicle which had failed to stop.
PC Nicola Brunton said drivers were required to report such incidents and asked witnesses to come forward.