Live Borders trust seeks early retirements approval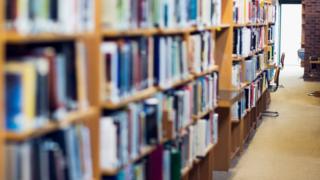 A charitable trust which runs libraries and museums in the Borders is seeking approval for early retirements aimed at saving £320,000-a-year.
Live Borders - which also operates sports facilities - wants to make the move to meet savings targets.
The action would incur nearly £340,000 in one-off severance payments and pension strain costs.
However, a report to Scottish Borders Council said those would be recouped in just over a year.
A total of 12 staff are seeking early retirement or voluntary severance.
The individual cost of releasing them ranges from about £12,000 to more than £60,000.
The council is being advised to approve the move this week.
Live Borders - an amalgamation of the council's cultural services and the former Borders Sport and Leisure Trust - came into existence on 1 April last year when the council confirmed a £121m contract for the delivery of integrated services over the next 20 years.