NHS Dumfries and Galloway complaint levels fall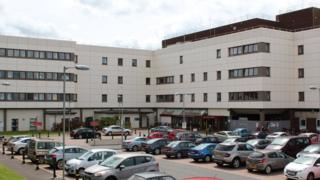 The number of complaints about NHS services in Dumfries and Galloway has dropped.
New figures show a decrease of about 13% throughout December and January compared with the previous two months.
However, NHS Dumfries and Galloway has continued to struggle to meet a 20-day target for dealing with complaints.
A report said a combination of factors were to blame, including the complexity of the issues raised, staff availability and operational pressures.
NHS Dumfries and Galloway received a total of 66 complaints in December and January - a drop of 10 on the previous two months.
It is meant to respond within 20 days in at least 70% of cases but the latest compliance figure was just 42%
A new complaints handling procedure is to be introduced from 1 April and it is hoped that its implementation will help improve response times.