Shell and grenade removed from house in Dalbeattie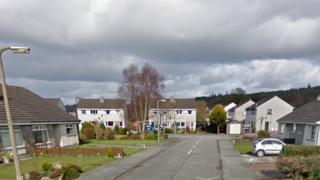 Bomb disposal officers have removed a shell and hand grenade from a house in Dumfries and Galloway.
Residents were evacuated from Kirkennan Drive, Dalbeattie, on Tuesday afternoon after the weapons were found while a house was being cleared.
A team from the Royal Logistic Corp examined them and found them to be inactive.
The A710 (Port Road) through Dalbeattie was closed for two hours during the alert.
A spokesman for the Royal Logistic Corp bomb disposal team said: "The ordnance was fully examined and found to be inactive. It has been removed from the house and we have taken it away."