Lego animals invade Caerlaverock wetland centre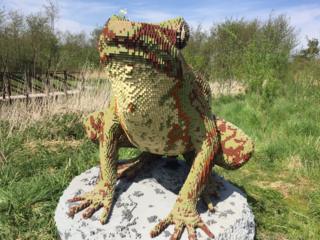 A group of unusual animals has landed in the south of Scotland.
The creatures - built entirely out of Lego bricks - are going on display at the Wildfowl and Wetlands Trust's centre at Caerlaverock.
The individually-designed animals each stand about 4ft (1.5m) high and are on site for 12 weeks from 6 May.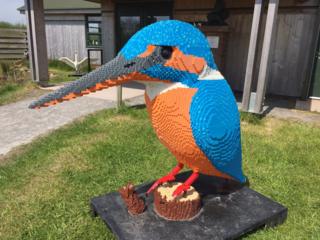 The WWT said it hoped using the popular toy would encourage children - and adults as well - to "build a better future for nature".
The animals on show include a flamingo, dragonfly, frog, crane and Bewick's swan.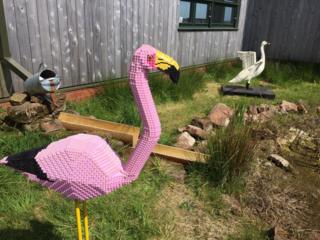 Centre manager Brian Morrell said: "We're delighted to welcome the new species that have arrived at Caerlaverock wetland centre today.
"We know our visitors old and new are going to absolutely love them.
"They're a great way to highlight some of the animals WWT helps to protect, such as the spoon-billed sandpiper and the iconic nene."
He said he hoped the models would inspire young people to work to save threatened wildlife.