Speedboat accident victims named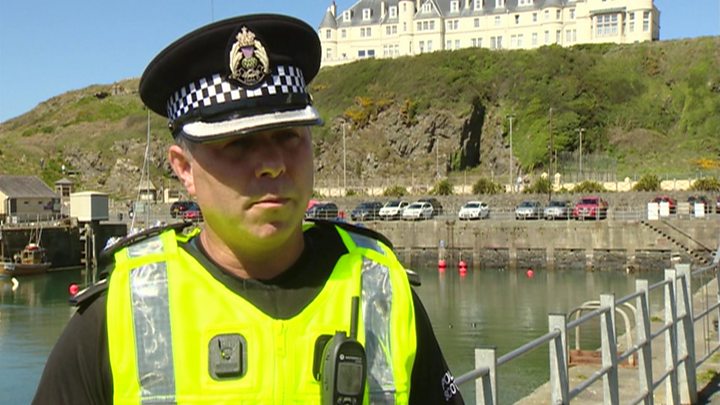 Police have identified two men who died after their speedboat was reported missing off the Galloway coast.
The bodies of Sandy Hamilton, 35, and Kevin James McKinley, 46, both of Larkhall, were recovered after a major search operation.
A report was received at 18:15 on Saturday that they had failed to return after setting off from Port Logan.
Police confirmed on Sunday that their bodies had been recovered from the Irish Sea.
Officers are still trying to determine the circumstances surrounding the incident.
Ch Insp Mark Hollis said: "We still don't know what may have happened or not at this stage."
He said that even when the water was calm inshore, conditions could "change dramatically" when further out at sea.
'Fit for purpose'
"It may well just be the case that the men have come into difficulties further off shore," he added.
"I wouldn't want to discourage anybody from using the magnificent facilities that we have got around our coastline.
"But the thing for me is always about making sure that you are well kitted out and well suited to do that.
"Make sure that your boat, your equipment and everything else that might be associated with that is fit for purpose."
Helicopters, coastguard rescue teams and several lifeboats had been involved in the operation to find the missing speedboat off the Mull of Galloway.
Extensive search
Rescue teams in Wales and Northern Ireland also took part in the search.
Two helicopters and lifeboats searched the water overnight on Saturday, following the boat's known and projected movements.
About 10 teams had been involved in the search and returned to the water on Sunday.
A coastguard spokeswoman described the search as "extensive".
Get news from the BBC in your inbox, each weekday morning