Downpours prompt Dumfries and Galloway weather warning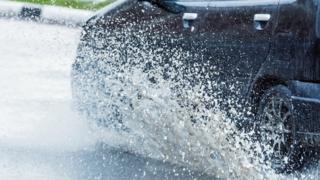 A weather warning has been issued for persistent heavy rain across Dumfries and Galloway.
The Met Office said the situation would continue to affect the area for much of the day.
It warned that difficult travel conditions would develop with localised flooding of roads and low-lying land possible.
However, the problems were expected to reduce later in the afternoon as the rain was forecast to ease off.