Newcastle Building Society's Dumfries branch to close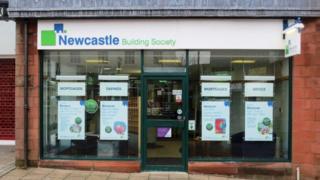 The Newcastle Building Society is to close its Dumfries branch in September after an 18-month network review.
It said it wanted to "focus on its heartland" in the north east of England.
The company said a programme of support was in place for the four Dumfries-based staff affected.
It added that customers would receive "appropriate guidance and information" throughout the closure process at the branch.