Election 2017: Scottish Borders Council contact centres close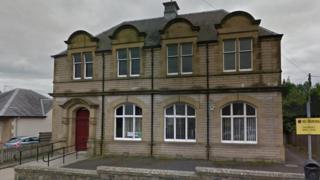 Scottish Borders Council is to close all its contact centres across the region on 8 June.
It said the move was necessary due to staff being needed for the general election and a Scottish Parliament by-election on the same day.
A total of 10 sites are affected but the council said services could be accessed via the internet or by phone.
All of the contact centres are expected to re-open as normal after the vote, on Friday, 9 June.
A spokesperson for SBC said: "These closures are for one day only and are necessary due to the staffing requirements of the election and by-election.
"We apologise for any inconvenience and would encourage members of the public to visit our website or call our customer services team on 8 June if they need to access our services."
The contact centres affected are:
Coldstream library contact centre
Duns library contact centre
Eyemouth contact centre
Galashiels contact centre
Hawick contact centre
Innerleithen library contact centre
Jedburgh library contact centre
Kelso library contact centre
Peebles contact centre
Selkirk contact centre
The council said alternative arrangements had been made for other services which normally operate from the affected sites.