Ae, Garlieston and Kirkbean schools face closure consultation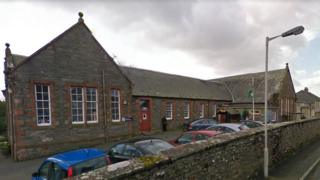 Councillors are being asked to agree to start statutory consultation on the closure of three rural primary schools in Dumfries and Galloway.
The move would pave the way to shut the facilities at Ae, Garlieston and Kirkbean.
The three schools currently have 37 pupils in total with combined capacity for nearly 200.
If the consultation is given the go-ahead they could be shut by July next year.
Dumfries and Galloway Council's education committee agreed last year that officers should engage with schools where the pupil roll has fallen below 50% of capacity.
It said the process would serve to "identify and rationalise" the use of its buildings.
A report earlier this year identified more than 20 schools operating at less than half of their capacity.