Dumfries and Galloway doctor shortage prompts service warning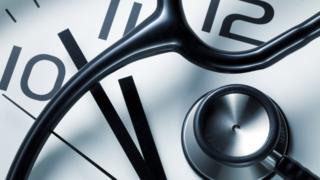 A shortage of doctors is set to limit out-of-hours services in Dumfries and Galloway, its health board has said.
The board said it faced "significant pressures" over the next few weeks.
It said it hoped the public was aware of problems recruiting doctors - particularly GPs - who played a "critical role" in out-of-hours cover.
NHS Dumfries and Galloway said that meant the service would still operate but it would be limited at times.
Out-of-hours manager Mark Sindall said: "Despite extensive efforts to provide our usual service there will be instances in the coming weeks and months where this may just not be possible."
Despite the limitations the public should continue to contact the service as normal via the NHS24 call centre by dialling 111.
Dr Nitin Desai, clinical lead for the out-of-hours service, said: "The NHS Dumfries and Galloway out-of-hours service should only be used to provide medical management for conditions that require urgent attention.
"We would encourage members of the public to avoid using the service for routine treatment, recurrent or non-urgent medical conditions or to issue repeat prescriptions and to contact your GP at the earliest opportunity."