Bank staff thwart bogus roof work con in Newstead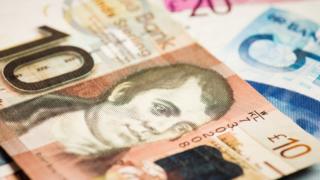 Bank staff helped to thwart a bogus roof work con after becoming concerned at a man in his 50s withdrawing thousands of pounds to pay for it.
The incident happened in the Newstead area near Melrose on Monday.
Staff alerted the police after the man tried to withdraw £5,000 to pay for the roofing work.
Police said they were following a positive line of inquiry but urged anyone with information to get in touch with them as soon as possible.
"We'd also continue to urge residents to always be wary of unknown or unexpected callers who claim that maintenance work is required on your property," added Insp Ali Hutchens.
"Never accept offers on your doorstep and if you are made to feel uncomfortable or intimidated call a trusted friend, neighbour or police."